About

Corliss Driving School
Meet our Corliss Driving School Family - See Photo Above (Instructors unless otherwise indicated): Joe Zsido and Chris Huerta (Fleet Mechanics) Kristen Alburn, Wendy Vargas (Office Staff) Darron Altermatt, Greg Lopez, Kristina Mackey-Vasquez (Office Staff) Chris Miguel, Greg Bentson, Rick Johnson, Cristin Corliss, Granddaughter Taelyn, Pam Corliss (CFO) with Granddaughter Harlow, Carli Corliss Hawkins, Nic Hawkins (Office Staff) Bill Corliss, Stan Rodriguez, Mark Walker, Vern Barlogio, Keeble Pipe, Al George, Rod Greenfield, Susan Fawkes (Office Staff) Ernie Fawkes. Not pictured: Instructor Joe Traeger.
Our Driving School was started in 1994 when the California School system dropped free Drivers Training from the public high schools. As a teacher and coach in Visalia Unified since 1974, Bill Corliss has been dedicated for more than 30 years to teaching local students to drive.
Mr. Corliss taught Drivers Ed and Drivers Training at Golden West High School, coordinated Drivers Training for VUSD and was actively involved in CASE, the statewide driving association. He also holds a specialist college degree and credential in teaching driving and has taught driving classes for AAA and the California State University system.
When California dropped the high school driving program, Mr. Corliss saw a pressing need to start a driving school that would provide highly trained and college-educated instructors for the local students. (Although all Driving Schools must use licensed instructors, the requirements are very minimal!)
Our Driving School is a true family business: with Bill providing the driving expertise, wife Pam working behind-the-scenes as the CFO and and daughters Cristin and Carli serving as DMV Licensed Instructors.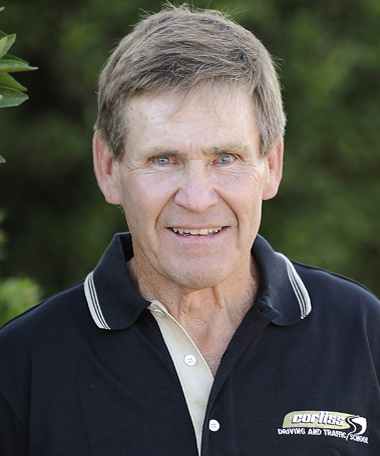 Bill Corliss
Our Corliss Family is dedicated to providing the best possible Driving Lessons for your child. We all have our roots in the Education profession and KNOW how to teach effectively. You KNOW us…You TRUST us! Bill Corliss, Owner, Operator and Lead Instructor (Former Football Coach and Drivers Ed teacher in Visalia Unified); Pam Corliss (CFO-and retired Teacher in Visalia Unified) Taelyn (Granddaughter and the future of Corliss Driving School!) Daughter and Instructor Cristin Corliss (Director of Human Resources in VUSD and former VUSD teacher and Principal) with niece Harlow, (another future leader of Corliss Driving School!) Nic Hawkins (Son-In-Law and teacher and coach at El Diamante High School, who works in our office) Daughter and Instructor Carli Corliss Hawkins (Principal at Green Acres Middle School.)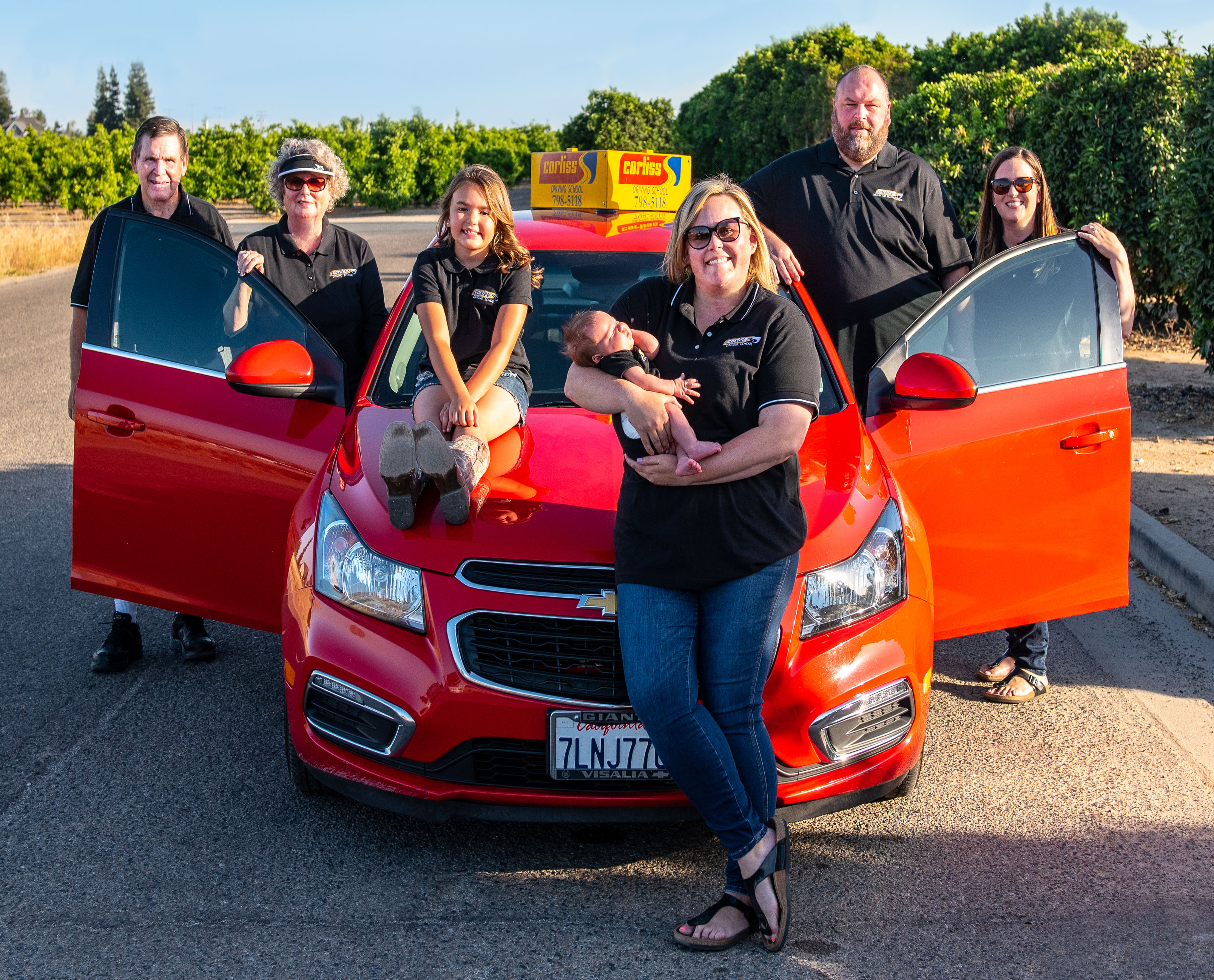 The Corliss Family