Due to the fact that we conduct the majority of our business in Driver's Training vehicles, our hours in our "official" office are minimal.
Our Office Manager, Susan Fawkes, is only in the Noble Avenue office on Thursdays: from 4 PM - 5 PM or by individually arranged appointment.
However, you can reach Susan at her home office by phone: Monday - Friday from from 10 AM - Noon and 1:30 - 6 PM. Outside of these hours, you may leave a message and she will return your call as soon as possible.
We also encourage parents to self-register in our Drivers Training Program. Use this link to Register/Enroll in our Drivers Training (Behind the Wheel) Program.

This process allows you to enroll your student and make a credit card payment. This will save you considerable time and we will call you to schedule lesson appointments.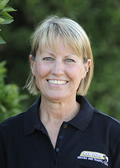 Susan Fawkes
Office Manager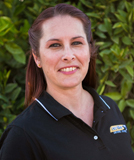 Kristina Mackey
Assistant Office Manager